Comfort™ 80 Gas Furnace
Model: 58DLA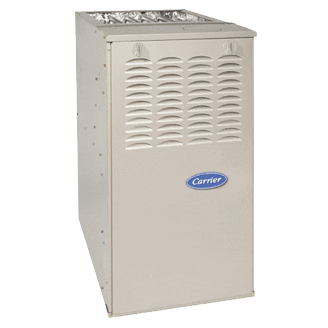 If you live in a Southern area where short, mild winters are balanced with long humid summers this may be a furnace you'll appreciate.
ComfortFan™ technology allows you to choose fan speeds in "Constant ON" mode from a compatible thermostat even though the this is a fixed-speed unit.
It also features SmartEvap™ technology which periodically stops the fan in "Constant ON" modes to give cooling condensation time to drain away. SmartEvap can reduce summer humidity by up to 10%.
AFUE Rating: 80%
Type: Gas
Rave Reviews
We're Dedicated to Our Customers & It Shows
We appreciated Joseph, today he cleaned our unit outside. - Sharon Sudar

This company and employees have given me a peace of mind year round knowing my system is in good hands. - Jamie H.

Excellent service with pleasant and professional staff - Mavis T.

Carson was efficient, professional and very helpful. - Jan C.

Thank you, Pace! You are the best! - Julie S.