High-Quality HVAC Products, Always
Pace Heating & Air has been providing the highest quality service to Albany, Corvallis, and surrounding areas for 40+ years. Since we opened our doors in 1973, we've been totally committed to your comfort, and as such, we only offer the absolute best products to our customers. We are a trusted provider of the full line of Carrier heating and cooling equipment, as well as hearth products from HEAT-N-GLO.
If you want to learn more about the installation services for our exceptional products, contact us today at (541) 214-2450.
Our Products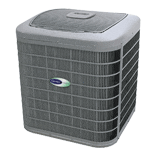 Air Conditioners: When sliced bread was invented in 1912, it was the greatest thing to happen since air conditioning. You see, our founder, Willis Carrier, invented the first modern air conditioning system in 1902. And we've been perfecting his idea ever since – while enjoying the occasional piece of toast.
View Products.
Indoor Air Quality: View Products.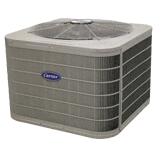 Heat Pumps: Heating, cooling and dehumidifying – heat pumps have it all. Except, perhaps, a name that does their versatility justice. Heat pumps look and function the same as air conditioners for cooling, but in cool months when heat is called for, they reverse operation to provide warmth for your home. View Products.
Ductless Heat Pumps: View Products.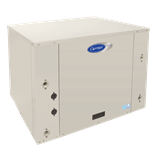 Geothermal Systems: Forget oil or gas, geothermal systems tap into the relatively consistent temperatures of your yard, pond or well. This ingenious technology runs on electricity but uses the earth's thermal energy to pre-condition refrigerant used to heat and cool your home. View Products.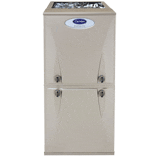 Furnaces: Think of your furnace as the heart of your home. In the winter, it's essential to radiating warmth. During the summer, it plays a vital role in moving refreshing, conditioned air from your cooling system. View Products.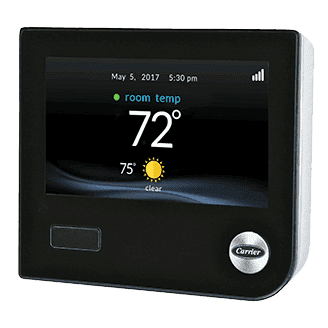 Thermostats: You're Zero Degrees of Separation From the Degree You Want. View Products.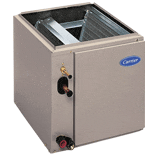 Evaporator Coils: Okay, so maybe an evaporator coil isn't exactly the kind of purchase you're dying to show off to your friends and family. But if you like your air conditioner or heat pump to perform at its highest-possible level of efficiency, it's a difference everyone's sure to notice. View Products.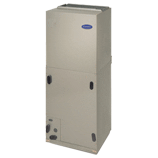 Fan Coils: Want to push your cooling unit's efficiency to its highest level? It's as easy as making sure you have the right fan coil to match. When you do, you could see improved HSPF from your heat pump, a jump of up to two points in the SEER rating of your air conditioner or heat pump. View Products.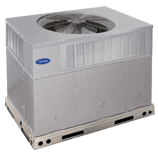 Packaged Systems: Whether you want to replace an existing air conditioner or heat pump – or reduce your energy costs with a Hybrid Heat® solution – our packaged products could be the creative solution you're looking for. View Products.
Rave Reviews
We're Dedicated to Our Customers & It Shows
We trust them completely with all our HVAC and ductless heat pump needs. - Mavis Tuten

The other reviews are spot on: these guys are terrific. - Mark Miller

Their maintenance program is excellent.

Their maintenance program is excellent.

" - Ken Roelofs

Pace Heating and Air is the only heat/air company I use! - Julie Warren-Sullivan

I would recommend them to anyone!

I just want to say how every person in this company have went beyond the call of duty to help us with our heating and air conditioning needs, from the office to the team that came out with a Professional attitude and Treated us with nothing but respect "

- Randy Duncan