Performance™ 90 Gas Furnace
Model: 59SP2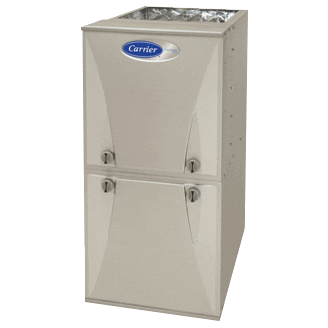 This energy-efficient gas furnace enhances your comfort by quietly delivering warm, soothing air throughout your home.
Comfort is also enhanced during the summer months with our proprietary SmartEvapTM technology that aids dehumidification.
Working with your cooling system, this function periodically stops the multi-speed fan while in "constant fan" mode.
Condensation drains harmlessly away to reduce re-humidification by up to 10%.
AFUE Rating: 92.1%
Type: Gas
Rave Reviews
We're Dedicated to Our Customers & It Shows
We trust them completely with all our HVAC and ductless heat pump needs. - Mavis Tuten

The other reviews are spot on: these guys are terrific. - Mark Miller

Their maintenance program is excellent.

Their maintenance program is excellent.

" - Ken Roelofs

Pace Heating and Air is the only heat/air company I use! - Julie Warren-Sullivan

I would recommend them to anyone!

I just want to say how every person in this company have went beyond the call of duty to help us with our heating and air conditioning needs, from the office to the team that came out with a Professional attitude and Treated us with nothing but respect "

- Randy Duncan