Performance™ 90 Gas Furnace
Model: 59SP2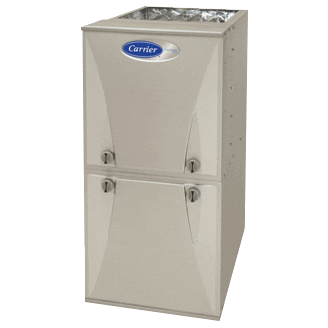 This energy-efficient gas furnace enhances your comfort by quietly delivering warm, soothing air throughout your home.
Comfort is also enhanced during the summer months with our proprietary SmartEvapTM technology that aids dehumidification.
Working with your cooling system, this function periodically stops the multi-speed fan while in "constant fan" mode.
Condensation drains harmlessly away to reduce re-humidification by up to 10%.
AFUE Rating: 92.1%
Type: Gas
Rave Reviews
We're Dedicated to Our Customers & It Shows
We appreciated Joseph, today he cleaned our unit outside. - Sharon Sudar

This company and employees have given me a peace of mind year round knowing my system is in good hands. - Jamie H.

Excellent service with pleasant and professional staff - Mavis T.

Carson was efficient, professional and very helpful. - Jan C.

Thank you, Pace! You are the best! - Julie S.