Comfort™ Geothermal Heat Pump
Model: GB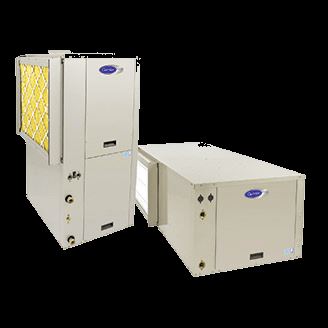 This ComfortTM series water-to-air heat pump offers exceptional quality and year-round operation at a price you can get comfortable with. You cam also enjoy optional supplemental hot water generation to save money on monthly water heating.
A single-stage scroll compressor, combined with a multi-speed blower motor, corrosion-resistant coil, microprocessor control and quiet operation make this a great choice.
Cooling Efficiency: 21.7 EER
Heating Efficiency: 4.3 COP
Rave Reviews
We're Dedicated to Our Customers & It Shows
We appreciated Joseph, today he cleaned our unit outside. - Sharon Sudar

This company and employees have given me a peace of mind year round knowing my system is in good hands. - Jamie H.

Excellent service with pleasant and professional staff - Mavis T.

Carson was efficient, professional and very helpful. - Jan C.

Thank you, Pace! You are the best! - Julie S.