Comfort™ Programmable Touch-N-Go® Thermostat
Model: TC-PAC01-A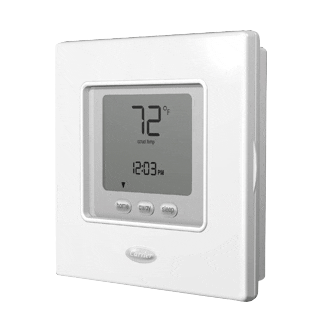 This Comfort model is designed to give you the benefits of energy saving programming features in a simple, easy-to-read and attractive thermostat.
It allows both weekday/weekend programming and simple, Touch-N-Go programming for one-button, energy-saving, quick settings when you're on the go or ready for sleep. This model is configured for systems using an air conditioner for cooling.
Programmable
No Humidity Control
No Zone Control
No WIFI Compatibility
Rave Reviews
We're Dedicated to Our Customers & It Shows
We appreciated Joseph, today he cleaned our unit outside. - Sharon Sudar

This company and employees have given me a peace of mind year round knowing my system is in good hands. - Jamie H.

Excellent service with pleasant and professional staff - Mavis T.

Carson was efficient, professional and very helpful. - Jan C.

Thank you, Pace! You are the best! - Julie S.